Description
 Frosted Window Film: Clear-Cut Solutions
a
If you're looking to refresh your windows while maintaining privacy in your business, Frosted Window Film is the perfect choice. This contemporary and hygienic alternative to traditional window treatments like curtains and blinds is specifically designed to address the growing concern of maintaining workplace privacy. Read below to discover how Frosted Window Film can be one of the most valuable assets for your business environment as we uncover its practical advantages.
a


a
Advantages of Frosted Window Film

a
Hygienic Benefits and Ease of Cleaning
One of the standout advantages of Frosted Window Film is its hygienic nature. Unlike fabric curtains or blinds, which can easily trap dust, allergens, and even microorganisms, Frosted Window Film presents a smooth surface that is resistant to such contaminants. This feature becomes especially significant in the context of the COVID-19 pandemic, where cleanliness and hygiene have taken centre stage. The film's non-porous surface ensures that it doesn't harbour viruses or bacteria, making it a safer choice in today's environment. Frosted Window Film can be easily wiped down with a damp cloth, eliminating the need for extensive washing or vacuuming. This ease of maintenance contrasts sharply with fabric-based window treatments. Curtains and drapes, for instance, require regular washing, drying, and sometimes even professional cleaning services to maintain their appearance and hygiene. This not only consumes more time and effort but can also lead to wear and tear over time.
A
Privacy Without Compromise
In today's fast-paced world, the need for privacy is ever-increasing. Frosted Window Film provides an effective solution to address this concern. By rendering glass surfaces opaque, it ensures that the view from either side is effectively blocked, providing a shield against unwanted attention. This feature is indispensable across various settings:


A

Offices
In bustling corporate environments, where there is a growing demand for private meeting rooms and Nooks

to accommodate

new workplace trends.  Frosted Window Film ensures that discussions remain confidential, fostering an atmosphere of trust and professionalism.


A



Commercial Establishments
The film effectively blocks harmful UV rays, ensuring merchandise stays vibrant and interiors resist fading. In restaurants, the film improves the dining atmosphere by creating private areas, reducing outside distractions and letting diners focus on their meals.


A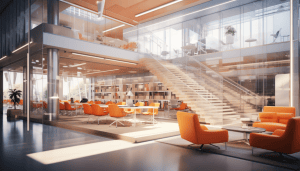 a
---
A
See the Safety: The Clear Advantage of Frosted Film
Frosted glass, with its matte finish, serves as a versatile solution to enhance safety and privacy in various settings. This is particularly crucial when considering the safety of children, who are often at risk.
Visibility Concerns: The translucent nature of frosted glass stands out, reducing the chances of accidental collisions. This is especially important as children may not always discern clear glass or might momentarily forget about its presence. A popular choice for an easy-fix solution is our frosted window film safety dots.


A



Safety Features: Unlike ordinary glass, which poses a threat by shattering into sharp, perilous fragments, frosted glass has the advantage of being toughened or laminated. When subjected to force, toughened frosted glass crumbles into small, blunt granules, mitigating injury risks.


A



Laminated Frosted Glass:

Taking safety a notch higher, laminated frosted glass is crafted with multiple sheets of glass, bound together by a resilient plastic interlayer. This ensures that even if the glass breaks, the shards remain attached to the plastic, offering an added layer of protection.




A

A
The Expert Breakdown
Frosted Window Film emerges as a transformative asset for businesses, offering a clear-cut solution to enhance aesthetics, hygiene, and, above all, privacy. As the world continues to place an increased emphasis on cleanliness and confidentiality, this contemporary alternative to traditional window treatments such as curtains and blinds addresses these concerns head-on.
Its hygienic properties, resistance to contaminants, and ease of maintenance make it a wise choice in a world navigating health-conscious post-COVID-19 times. Cleaning becomes a breeze, saving time and effort in comparison to the more cumbersome maintenance required by fabric-based window coverings.
Lastly, the safety considerations associated with frosted glass are paramount, especially when safeguarding children from potential accidents. The translucent nature of frosted glass reduces the chances of unintended collisions, and its toughened or laminated properties provide added layers of protection.
Incorporating Frosted Window Film in your business environment isn't just a practical choice; it's a strategic one. It's an investment in the well-being of your employees, clients, and customers, ensuring that your space remains elegant, hygienic, and, above all, private. So, embrace the clear advantages of Frosted Window Film and contact one of our specialists today.